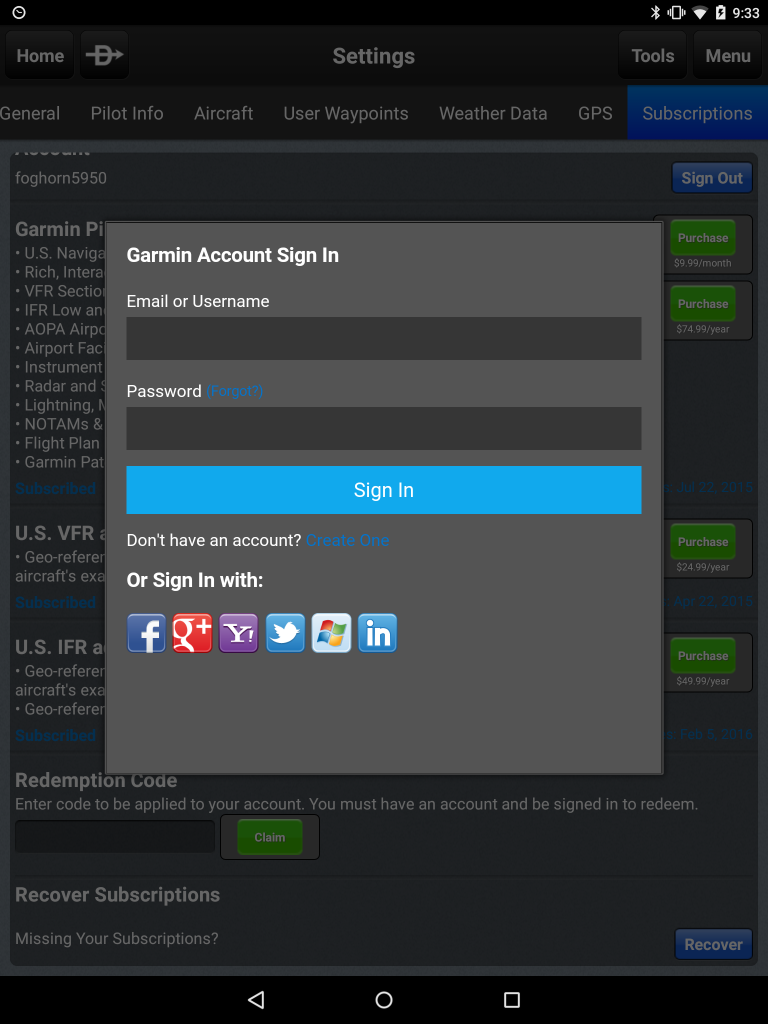 In the early hours this morning, Garmin released a new version of the Garmin Pilot app. There were the usual mentions of bug fixes and new supported Garmin products (this time the Garmin GLO GPS device), but the one item that stood out was that Garmin Pilot accounts would be merged with standard Garmin accounts during this update. Garmin Pilot requires you to have a username and password to manage your various subscriptions, but that account has always been completely separate from the one used on Garmin.com. It never made sense to me, and it looks like they finally fixed that oversight. It seems like a minor change, but the potential for new features is pretty cool.
Garmin has a nifty website called flyGarmin that serves as the hub for all of its aviation products. The site offers some great trip planning features, such as time, distance, and fuel calculations, and provides a printable kneeboard-friendly version of the navigation log for your use in the cockpit. But the other feature it claims to support is syncing across all of your existing portable Garmin products, so a flight plan you have saved on one device (or even cooked up online) can be copied directly to another without any issues. The same goes for saved pilot profiles, user waypoints, and even airplanes. With the Garmin Pilot app now using the same login information as flyGarmin this might mean you could create a flight plan on the computer online, and then have it sync to your device in time for takeoff. Now THAT would make trip planning an absolute snap.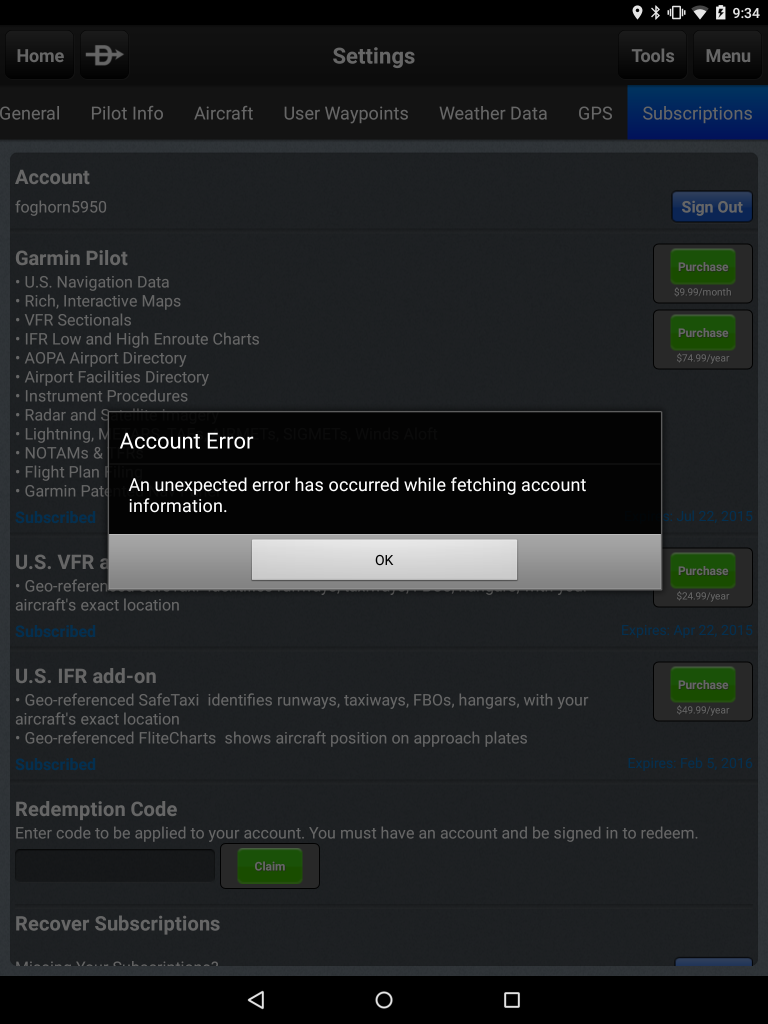 Alas, none of those features are working right now. Even the usual flight planning section of flyGarmin is down, hopefully while they implement the previously mentioned awesomeness. There were also some issues with account authentication early this morning, but those seem to have been ironed out at the time of publication.
Here's hoping we'll see more online-to-device syncing capabilities in the future, since sometimes you really do need a bigger screen to see the whole picture.