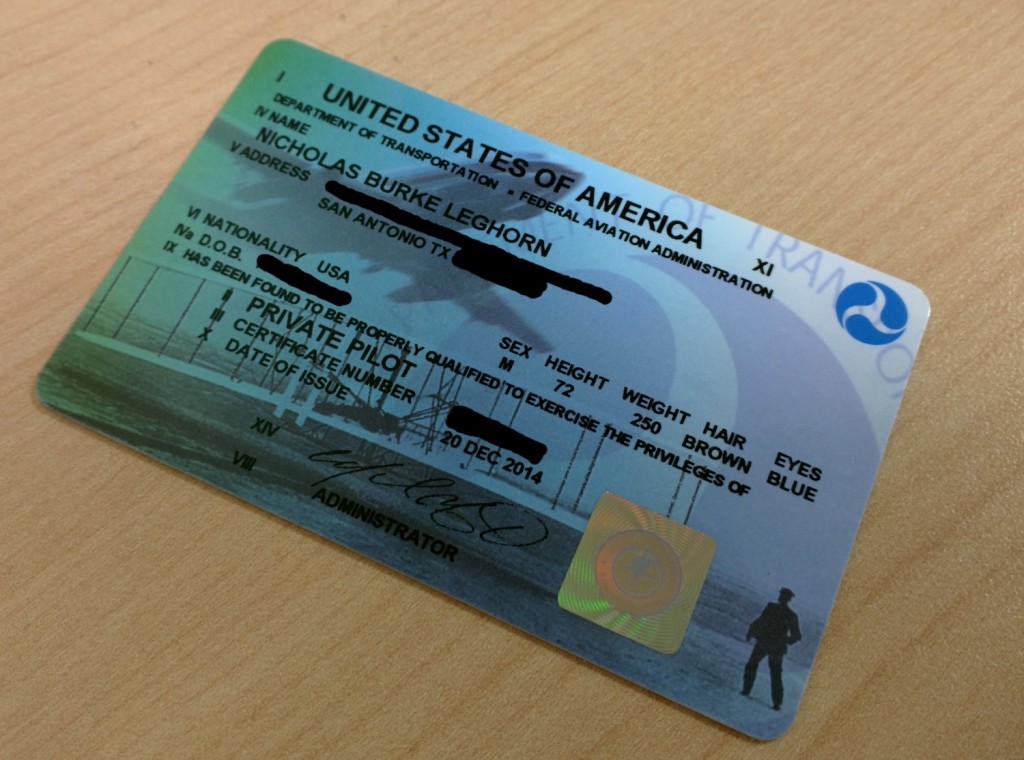 After passing my check ride, I Googled around for a bit trying to find out how long it would take to get my printed pilot's certificate in the mail from the FAA. At the time it had been a couple weeks, and I was starting to get concerned that there might be some paperwork error that would prevent me from actually getting the slip of plastic that I had spent all year working towards. It wasn't out of the question — my DPE was older than time itself and had only used IACRA once or twice before. There's a great site for predicting wait times for NFA items from the ATF, but there didn't seem to be a good resource for my specific problem. Now that I have my pilot's certificate in hand, I figured I should catalog how long it took to try and help others figure out about when the much anticipated day should arrive.
Keep in mind that for me, this process extended over Christmas and New Year's, both days where the FAA probably wasn't in the office.
December 20, 2014 – Private Pilot checkride passed, information immediately entered into IACRA
December 23, 2014 – IACRA notes "Received by Registry" on the application
January 16, 2015 – IACRA status changed to "Registry – DOCS Complete"
January 27, 2015 – Arrived in mailbox
For me, the whole process took 38 days from passing the checkride to getting my printed pilot's certificate in my hand. Your experience may vary, and I'm sure there was some delay in there due to the holidays. Keep in mind that the FAA is a government agency like any other, and getting things from them will take some time. The good news is that you should get a signed receipt after your checkride that acts as a temporary airman's certificate until the real thing comes in the mail, and that piece of paper is good for 120 days.